Happy Friday everyone!
Those of you who read this blog regularly will know how terrible I am at coming up with titles. Strange Ideas: Death, Destiny and Decisions literally took me months, but I'm pretty chuffed with it as I think it captures the themes perfectly. So it was worth all the effort and doodling in the end. I hope.
Sometimes, browsing through books and looking at titles, I do wonder how much thought has gone into choosing them- I mean, "Cheese Problems Solved", really? I get that a title needs to grab potential readers' attention, while giving them a clue as to the book's content, but is "Cooking With Pooh" appropriate? Not for my warped little mind, anyway...
Here are some "unusual" titles for books that I've stumbled across while perusing the internet this week that, while carrying a serious and earnest message, nevertheless made me howl with laughter. These are all genuine and available to buy, believe it or not...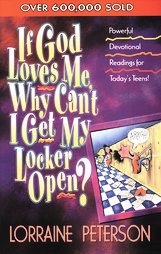 A good question, and one I've often pondered...
I wish I'd read this
before
I opened up that portal of time and space! Would have saved me a lot of trouble...
To be frank, I don't think I'd want to know...
Not quite what I imagined...
'sniggers'
Before you all rush off to purchase these gems (ha!), just a short, subtle reminder that
Strange Ideas: Death, Destiny and Decisions
will be available as an eBook or paperback on Monday 27th May 2013. I hope you enjoy it- after all, I put a lot of thought into the title ; )
And, if you find any more "eye-catching" titles, feel free to share x