Envy. Avarice. Greed. Jealousy. The green-eyed monster. Coveting thy neighbour's ass.
However you put it, wanting something you can't have sucks. I suffer from this as much as the next person, and sometimes I feel like I would shave my head and sell my hair just to get my mitts on a new toy. On bad days, I find myself pondering whether I really need two kidneys.
Of course, this is well and truly a first-world problem. I have a home, I have my health, I have enough to eat (too much? My cake-belly is so big I tell people I'm having Mr Kipling's baby) and I have a good life. But, I'm only human, and I still lust after the shiny things though. Here are the top five things I need want, in no particular order.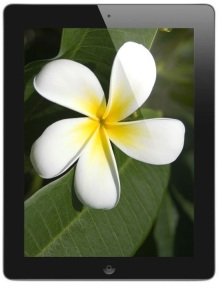 1. An iPad (approx. £500)
I admit it; I'm an Apple-Whore. I love my iPhone- it changed my life (as predicted) and I love how it does all the exciting and useful things I never knew I needed until I could do them. But, (and this is the ridiculous part) I have a particular reason for wanting an iPad, rather than a just-as-clever-but-vastly-cheaper tablet. Two words. Discworld App. I saw the early versions at DWCON 2012 and my grubby little hands itched for it. I know, it's a stupid reason for spending £500. But sometimes I'm stupid.
2. Once More With Footnotes (approx. £450)
The only Terry Pratchett book I do not own, due to a limited print run and a savvy collecter's market. As someone who worships the ground Terry walks on (and who cried when she finally met him) AND gets obsessed with collecting things, it literally makes me want to kick stuff because I don't have this. It's available, but waaaaaaay out of my price range (which can go up to £600 for a first edition signed copy which, naturally, is the one I want). So, on the wish list it stays. One day...
3. "Walk in the Woods" Radley bag (approx. £650)
I love dogs. I love handbags. I love pretty things. So this is about as close to perfection as I'll ever see. Harvey and Alfie (my devoted terriers) bought me a Radley signature bag last year for Valentine's Day (I know, they're awesome) but they haven't saved enough Bonio money for this one. Yet.
4. "Snug as a Bug" £495
The spirit loves beauty, and where better to love beautiful things than in a tent, surrounded by the magnificence of nature? Except I'd probably spend most of my time just looking at this, instead. It's looooovely. It brings all the excitement of den-making to an adult audience, accustomed to comfort, durability and 2000 hydrostatic head (whoops- a little geekiness just slipped out there. I'll mop it up). This tent is for the ultimate glamper, and I'd look gorgeous in it. WANT WANT WANT!
5. Arundel Castle (sadly not for sale)
Now, I'll concede that this may not be an entirely sensible choice, but I stand by it. I was born to live in a castle, and I grew up admiring this one in particular, it being just down the road from where I lived. It's beautiful; it has a moat and gardens and everything! I like to take the tour sometimes and pretend it's really mine.
More realistically, (and I use that phrase
very
loosely) I'd like to build my own castle one day, complete with turrets, dungeons and secret corridors. Then I can swish about in flouncy dresses and grant favours to peasants, before getting roaringly drunk on mead and flopping down into a four-poster bed to watch episodes of Doctor Who on iPlayer (well, MY castle will have Wi-Fi).
So, there's my wish list. What's on yours?